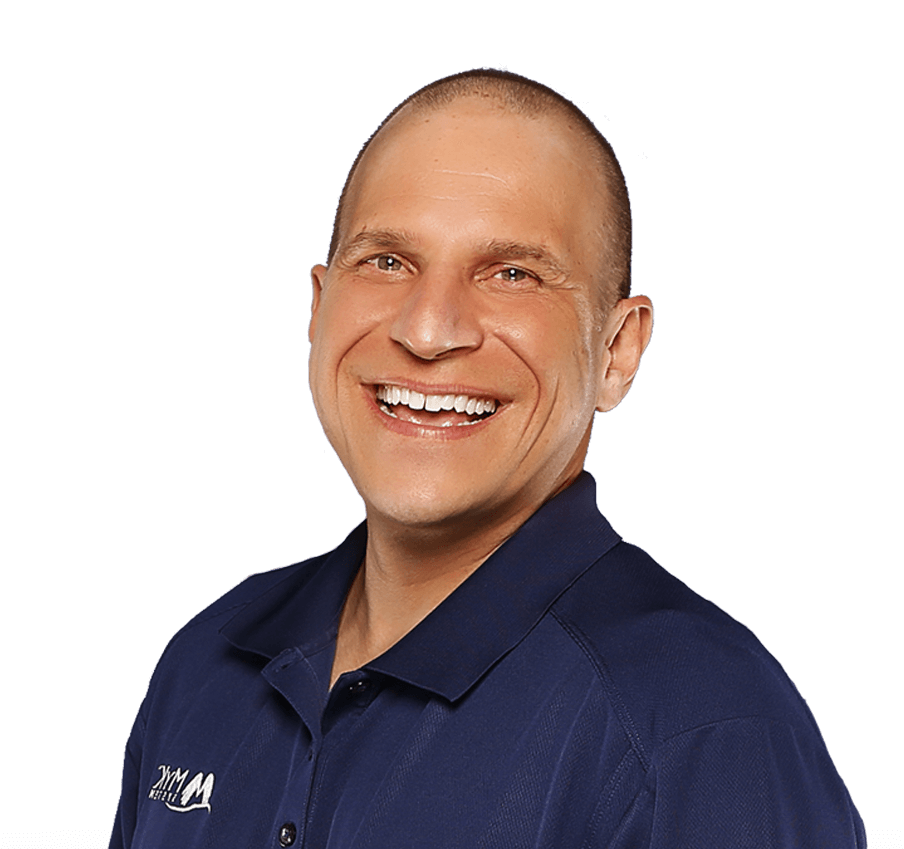 About
Training From
The Creator
Degree from Palmer College of Chiropractic
Adjunct Instructor for the Dr. of the Athletic Training at the University of Idaho
1989 - started science classes in college
1991 - started Chiro school
1996 - started putting MYK together
Degree from Palmer College of Chiropractic
Adjunct Instructor for the Dr. of the Athletic Training at the University of Idaho
1989 - started science classes in college
1991 - started Chiro school
1996 - started putting MYK together
About Dr. Michael Uriarte
An internationally known speaker, respected university instructor and practicing chiropractor, Michael Uriarte, D.C., developed the MyoKinesthetic System to relieve the suffering of people struggling with pain and mobility issues.
As a child
Dr. Uriarte struggled with back pain and mobility problems, which led him to seek a remedy to the suffering he found all too common in people.
Dr. Uriarte developed the MYK System
over 15 years of in-depth research and daily practice in his clinic.
After earning his Doctor of Chiropractics
from Palmer College of Chiropractic, Dr. Uriarte founded his practice in Overland Park, Kansas.
Dr. Uriarte has taught 10,000+ students across 30 states
extending his MYK System to millions struggling with pain and mobility issues.
What Makes The MyoKinesthetic System Work?
Dr. Uriarte developed a global assessment that detects compensations within the nervous system. These compensations appear as postural abnormalities and result in physical impairment. The goal is to evaluate and treat posture imbalances to restore allostasis.
Cause and Compensation
If we had a fall or lifted something heavy incorrectly, something strange happened to our body. A muscle on the left went short, so a muscle on the right side of our body lengthened to compensate. We stimulate each muscle along one nerve pathway.
Muscle Memory
We find the cause and clear it so all the compensations will clear away, too. This is not Chiropractic. At no time do we manipulate or "pop" bones. Instead, we go to work on the muscles. by working on the "cause" pathway, the brain automatically fixes the "compensation" pathway.
Unique and Revolutionary
There is simply nothing else like it. The MyoKinesthetic System is not a repackaged technique. It is the result of more than 20 years of hands-on research and development.
The difference is in the treatment
Which muscles do we treat together to clear the entire peripheral nervous system pathway. By focusing on the nervous system while working on the muscular system, the MYK System:
Alleviates pain
Restores movement and function
Improves posture
What type of course works for you?
The MyoKinesthetic System is taught with an engaging, hands-on, on demand online, or live webinar courses designed to help you master the MYK system and offer life-changing care to your clients.
On Demand Online
Get Access to the training for 1 year with contact to Dr. Mike through email and phone
Compare & View Courses
Real People
Real Transformations
I just wanted to share my first success story from your workshop this weekend. I treated one of my athletes with chronic shin splints and she just completed her first double track workout without any pain!
Kari B., Senior Athletic Trainer,
El Camino College
Taking the upper body course has made my practice much better, and I have a better understanding of the neurological aspect of muscular work. I've had (players) tell me how much better they have responded to this treatment after past therapy sessions that have not succeeded. I can't wait to take the lower body course!
Steve., ATC, LMT
Chicago Cubs organization
I just left my post-polio patient. I did an L5 treatment. She got up and began to walk and said 'Oh my God!' I said 'what? … what?' There is no low back pain, but more importantly her stability and balance has improved! This is a long-time private patient. We are both thrilled with the results!
Ricki R., Physical Therapist
Back to Top